Things You Should Prepare When Transiting in Hong Kong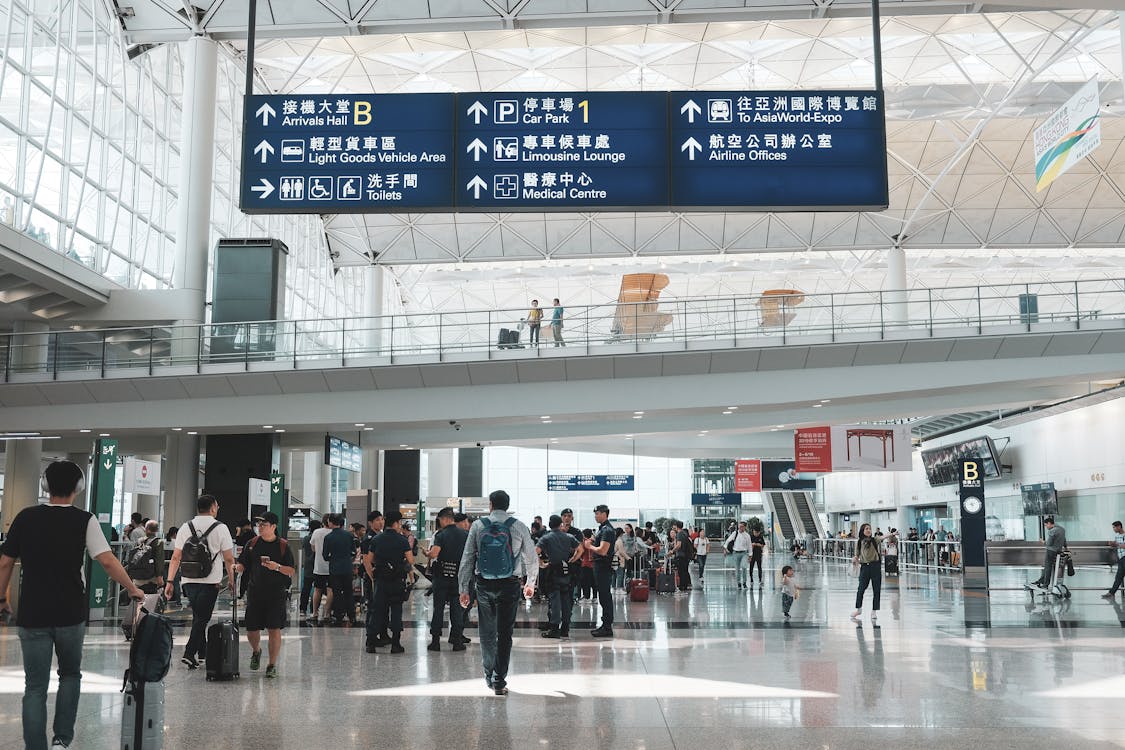 Documents and Procedures: Transiting through Hong Kong Airport
You should have various travel documents to enter the airport when transiting through Hong Kong. Whether you decide to stay or leave the airport as you wait to connect flights, these travel documents would be needed. If you decide to leave the airport, you would need to have a visa as one of the critical documents. Most of all, there are other documents and procedures you must carry during your Hong Kong transit.
Which Documents Do You Need When Transiting Through Hong Kong?
Correct travel information is essential for any traveler when travelling or arriving at a new destination. Failure to carry the required documents will slow down or prevent the verification and check-in process at the airport. Therefore, as you transit through Hong Kong Airport, be sure to know the correct documents and procedures you need. They include:
Visa
Some countries need a Hong Kong visa when traveling to Hong Kong, while for others, it is not a must they have a Hong Kong visa. Countries that require a Hong Kong visa are over one hundred. These countries must apply for a Hong Kong visa before traveling to the Hong Kong Special Administrative Region (HKSAR) of China.
You may acquire a Hong Kong visa from any China diplomatic mission, for example, the China Embassy. Two countries are required to complete a pre-arrival visa, which they can apply online to help them avoid going to the embassy. Going to the embassy might be relatively slower than applying online.
On the other hand, over 140 territories and countries that China has permitted to enter the HKSAR without visas if they are visiting for tourism purposes only. These countries have a specific maximum period to stay in HKSAR without visas. The length of stay is different for various countries.
COVID-19 PCR Test
Recently, passengers no longer required to produce a negative COVID-19 PCR test when transiting through Hong Kong Airport. The COVID-19 PCR test primarily checks for the presence of any organism-caused genetic material, such as viruses. The organisms are detected at the time of the test.
Notably, the COVID-19 PCR test report should be written in Chinese or English. Whether written in English or Chinese, the test report should be from a healthcare institution or laboratory and should have the passenger's name and proof of PCR Covid-19 test taken 48 hours before departure. These test results should be negative.
Nonetheless, if you have been infected with COVID-19 within the past two weeks or three months to your travel, you may be required to produce a certificate from a practising medical officer. Written confirmation must accompany this report.
Onward Boarding Pass or Onward Ticket
An onward boarding pass is a piece of evidence that you booked a flight from the country you are heading to, in this case, China. Furthermore, the ticket shows that you will leave the specific country you entered and that you not stay in that country illegally. Suppose you need to stay in the country; this should be indicated in your travel documents.
Quarantine and Health Declaration
You will be required to produce a valid QR code showing valid health declaration information. This information is generated upon completion of an online health declaration form, where the QR code can be inform of a screenshot. Most importantly, the name on the QR code should match all your travel documents.
Most of all, have face coverings to protect yourself and other passengers from possible infections. Failure to protect yourself might expose you to a risk of contracting airborne infections. Therefore it is essential to cover yourself always as you transit through various countries.