NOSH Food Fest set to be a big success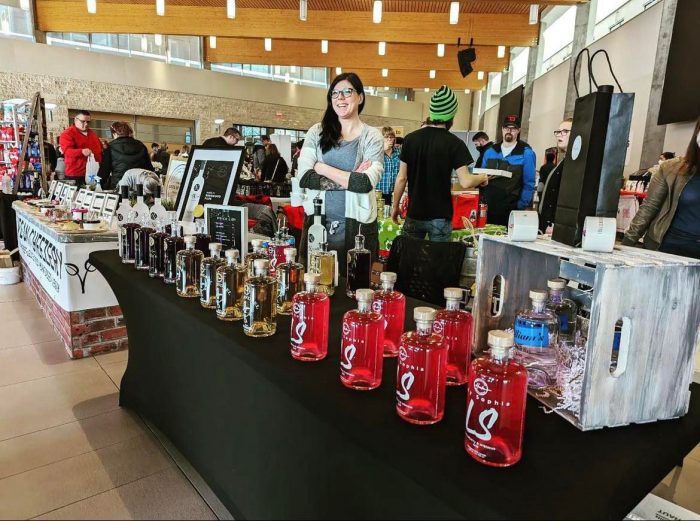 Article content
A festival entering its third year is expecting large crowds and more vendors than it has ever had. 
Article content
"NOSH is a culinary event designed to provide options for every palate and there really is something for everyone. Sweet, salty, savoury, gluten-free, vegan, international cuisines, craft beer and distilleries from the Edmonton-area and dog treats are now included too," explained Vanessa Antoniuk, owner of Kingsley Events, which produces NOSH Food Fest.
This year's event has more than 100 vendors with a large variety of options for all your culinary needs, according to the organizer. 
Last year's event, which was the second ever held, saw thousands of people come out and purchase all kinds of food related items.
"Everyone was really supporting local with the pandemic ending and the crowds came out and wanted to purchase local goods and support local businesses who had a tough time during COVID," Antoniuk said. "There were about 2,000 to 3,000 people over the weekend last year, maybe more."
Article content
The event is happening this Saturday, March 4 from 10 a.m. to 5 p.m. and Sunday, March 5 from 11 a.m. until 4 p.m. at the Community Centre's Agora on 401 Festival Lane. Admission is free.
"Hawke Prohibition Distilleries, from Sherwood Park, is releasing a new flavour of one of their products, which will be an exclusive release at NOSH. Carmel by Cali, another local company, is making soft caramels and they will have a new Easter flavour called Bunny Drops Caramels, which are made with mini-eggs," Antoniuk said. "There are also some exciting new vendors like Mode Juciery, Goodness Bombs and Boba Bar."
Some of the favourites from previous festivals, like Fuzion Donuts, Momma Tong and Nefarious Seasonings will be returning. Those interested in products from those three are advised to come early because they tend to sell out by lunch. 
Article content
"Like a farmer's market, the vendors are all set up at their own tables and you purchase your products directly from the vendors. Most of them take cash, debit or credit and you just pay directly to them," she said. "Many vendors will be sampling to encourage you to buy their products so you can taste them before you buy."
Antoniuk said there are also food related items being sold at the event now like reusable paper towels, bowl covers, beeswax wraps and produce bags, as well as other kitchen related items. 
With so many options, Antoniuk suggests visitors bring a wagon or cooler bags to help them carry purchased items as they browse. 
"It is going to be the biggest one yet and there will be something for everyone. It isn't just meat or baking, there is everything. There's vegan products, seafood, sweets and all kinds of food," Antoniuk said. "Come early if you want to avoid disappointment because some vendors sell out fast."
The majority of vendors at NOSH Food Fest are from the Strathcona County/Edmonton-area and Antoniuk is proud to bring so many local options to one place. 
For more event information, go to whollyhandmade.com. 
twitter.com/travisdosser